When it comes to cooking tender and flavorful minute steaks without a hassle, there's no better way than using a slow cooker.
With minimal effort, you can have a satisfying meal waiting for you at the end of a busy day. In this article,
We'll take you through the steps to create delectable minute steaks in your crock-pot that are sure to please your taste buds and make your dinner guests ask for seconds.
| | |
| --- | --- |
| Name | Minute Steaks In Crock Pot |
| Cuisine | Fusion |
| Prep Time | 15 minutes |
| Cooking Time | 6 hours |
| Total Time | 6 hours and 15 minutes |
| Servings | 4-6 servings |
| Yield | 4-6 minute steaks |
Ingredients
4-6 minute steaks
1 onion, thinly sliced
2 cloves garlic, minced
1 cup beef broth
1/4 cup Worcestershire sauce
2 tablespoons tomato paste
1 teaspoon dried thyme
1 teaspoon dried rosemary
Salt and pepper to taste
2 tablespoons vegetable oil
2 tablespoons all-purpose flour
Instructions
1: Sear the Minute Steaks
Begin by heating the vegetable oil in a large skillet over medium-high heat.
Season the minute steaks with salt and pepper to taste.
Sear the steaks for about 1-2 minutes on each side until they're nicely browned. This step helps lock in flavor.
2: Prepare the Crock-Pot Mixture
In your crock-pot, combine the thinly sliced onions, minced garlic, beef broth, Worcestershire sauce, tomato paste, dried thyme, and dried rosemary.
Mix the ingredients thoroughly to create a flavorful base for your minute steaks.
3: Add the Seared Steaks
Carefully transfer the seared minute steaks to the crock-pot, placing them on top of the mixture.
Cover the crock-pot and set it to cook on low heat for 6-8 hours. Alternatively, you can cook on high for 3-4 hours.
4: Thicken the Sauce
About 30 minutes before serving, remove some of the cooking liquid from the crock-pot and whisk it together with 2 tablespoons of all-purpose flour.
Return this mixture to the crock-pot and stir well. This will help thicken the sauce to your desired consistency.
5: Serve and Enjoy
Once the minute steaks are fork-tender and the sauce has thickened, your meal is ready.
Serve the minute steaks over a bed of mashed potatoes, rice, or with your favorite side dishes.
Garnish with fresh parsley or chives for a pop of color and extra flavor.
Nutrition Facts (per serving)
Calories: 300 kcal
Protein: 25g
Carbohydrates: 8g
Fat: 18g
Saturated Fat: 5g
Cholesterol: 60mg
Sodium: 800mg
Fiber: 2g
Sugar: 4g
10 Simple Minute Steaks In Crock Pot Recipes
Elevate your culinary skills with these 10 delectable recipes for minute steaks in a crock-pot. From savory stews to mouthwatering sandwiches, these dishes bring convenience and flavor to your kitchen. With minimal effort, you can create tender, flavorful meals that will satisfy your family and guests. Say goodbye to kitchen stress and hello to delicious simplicity. Try these recipes today!
1. Classic Minute Steak Stew
Create a hearty stew by combining minute steaks, potatoes, carrots, and onions in your crock-pot. Add beef broth, Worcestershire sauce, and a touch of tomato paste for flavor. Cook on low for 6-8 hours, and enjoy a comforting meal.
2. Garlic Butter Minute Steaks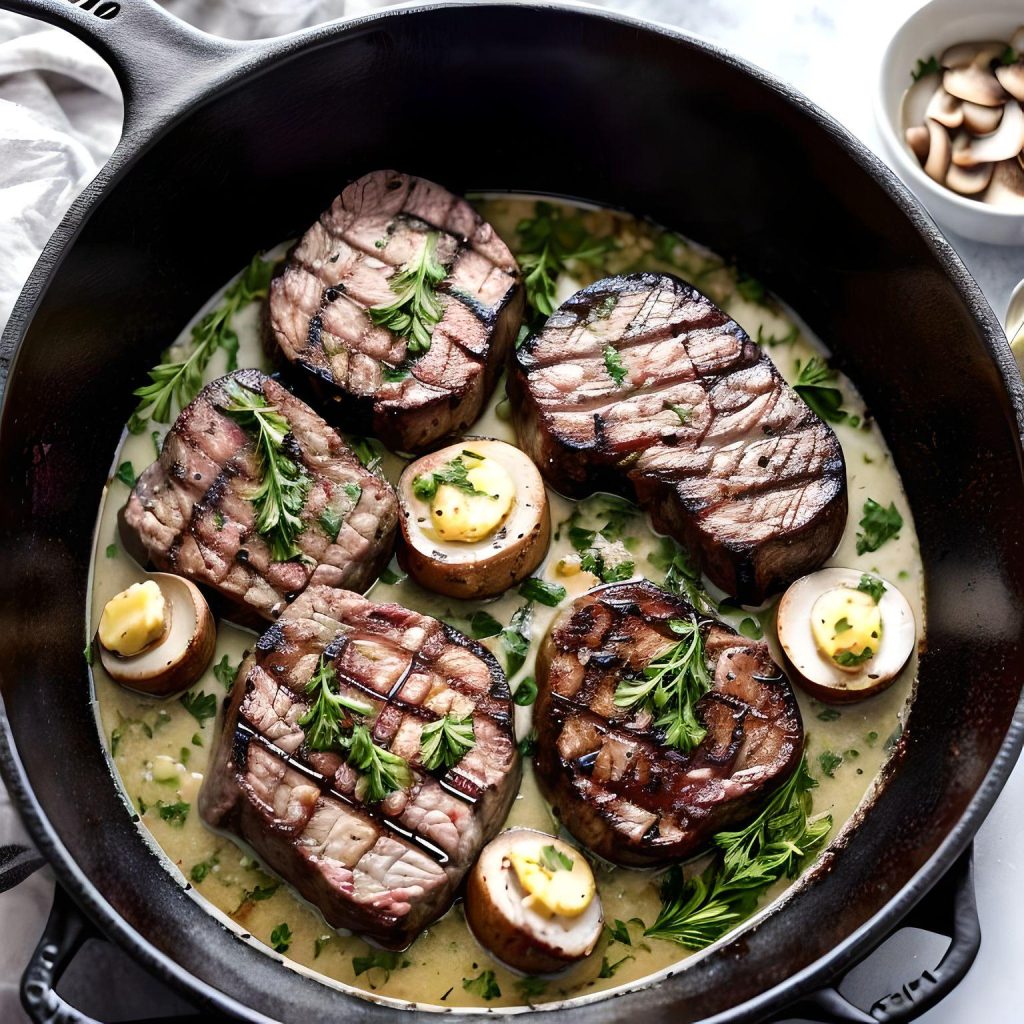 Sear minute steaks in garlic-infused butter before placing them in the crock-pot with sliced mushrooms, onions, and beef broth. Let it cook on low for 6 hours for tender, savory goodness.
3. Barbecue Minute Steaks
Coat your minute steaks in barbecue sauce, then slow-cook them with diced bell peppers and onions. Serve on buns for a delicious barbecue sandwich.
4. Minute Steak Tacos
Cook minute steaks with taco seasoning, diced tomatoes, and sliced bell peppers in the crock-pot. Serve in taco shells with your favorite toppings.
5. Creamy Mushroom Minute Steaks
Combine minute steaks, cream of mushroom soup, sliced mushrooms, and onion soup mix in the crock-pot. Cook on low for 6-8 hours for a creamy and savory dish.
6. Italian-Style Minute Steaks
Create an Italian-inspired dish by adding minute steaks, diced tomatoes, garlic, basil, and oregano to your crock-pot. Serve over cooked pasta for a complete meal.
7. Minute Steak and Potato Hash
Layer sliced potatoes, minute steaks, diced onions, and bell peppers in the crock-pot. Season with salt, pepper, and your favorite herbs. Cook on low for 6 hours for a satisfying hash.
8. Minute Steak and Vegetable Medley
Combine minute steaks with a variety of colorful vegetables like carrots, broccoli, and bell peppers. Add soy sauce, ginger, and garlic for an Asian-inspired twist.
9. Smoky BBQ Chili
Create a smoky BBQ chili by adding minute steaks, kidney beans, diced tomatoes, and BBQ sauce to your crock-pot. Cook on low for 6-8 hours for a flavorful chili.
10. Creamy Alfredo Minute Steaks
Mix minute steaks with Alfredo sauce, sliced mushrooms, and garlic. Cook on low for 6 hours and serve over fettuccine for a creamy pasta dish.
These 10 recipes offer a variety of flavors and ingredients to keep your meals exciting and delicious when using your crock-pot for minute steaks. Enjoy trying them all!