This is the lighter, airier, less decadent version of my Chocolate Ganache Pudding.
Still chocolaty, still vegan, still delicious… but made with sweet potato puree instead of avocado and coconut butter.
I took advantage of the inherent sweetness of the potatoes, adding in just a bit of maple syrup. Vanilla extract and espresso powder enhance the chocolate flavor of the cocoa, and vanilla almond milk brings it all together.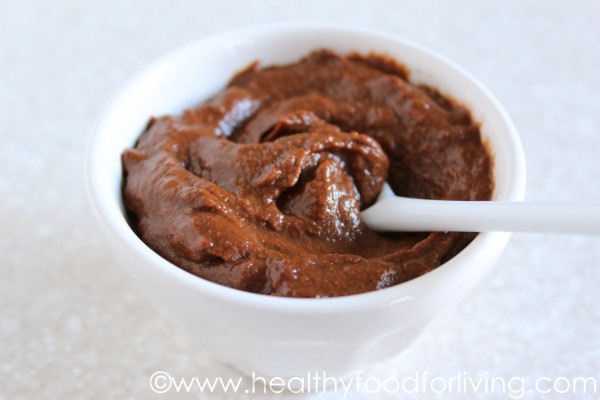 The consistency is quite different from the ganache pudding; whereas the latter is dense, this pudding is light and silky.
And a bit more figure-friendly as well.
With our trip to Barbados rapidly approaching – and visions of lounging on the beach in a swimsuit haunting me – I've been cutting back on indulgent desserts.
This chocolate pudding definitely qualifies as a lighter treat!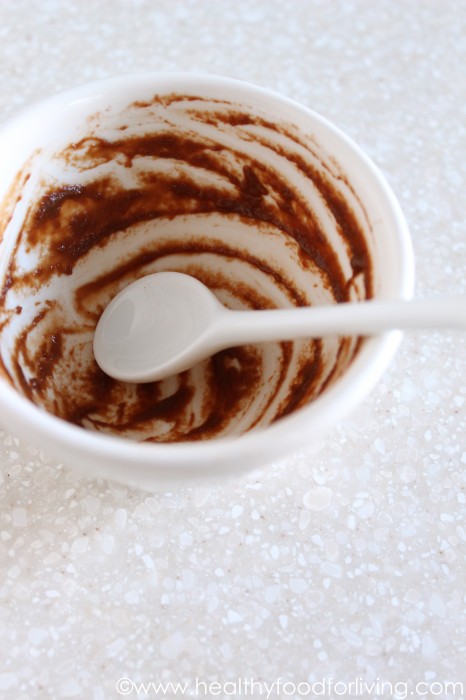 Sweet Potato Chocolate Pudding
| Name: | Sweet Potato Chocolate Pudding |
| --- | --- |
| Cuisine: | Fusion |
| Prep Time: | 15 minutes |
| Cooking Time: | 60 minutes (for roasting sweet potatoes) |
| Total Time: | 75 minutes |
| Servings: | 4 |
| Yield: | 2 cups of pudding |
Keywords: dessert vegan chocolate sweet potatoes pudding
Ingredients (2 servings)
1 cup well-pureed roasted sweet potato flesh (roast a large sweet potato at 400°F for 1 hour – or until super soft – peel and puree flesh in a food processor until perfectly smooth, measure 1 cup)
1/4 cup unsweetened cocoa powder
2 Tbsp pure maple syrup, preferably grade B
1/4 cup unsweetened vanilla almond milk
1/2 tsp espresso powder
1/2 tsp pure vanilla extract
Instructions
Steam the Sweet Potatoes
Place the diced sweet potatoes in a steamer basket and steam until they are fork-tender. This usually takes about 10-15 minutes.
Blend the Ingredients
Transfer the steamed sweet potatoes to a blender or food processor.
Add the cocoa powder, pure maple syrup, almond milk, vanilla extract, and a pinch of salt.
Blend until the mixture is smooth and creamy. You may need to scrape down the sides of the blender or processor to ensure everything is well combined.
Taste and Adjust
Taste the pudding and adjust the sweetness to your liking by adding more maple syrup if needed.
Chill and Serve
Spoon the pudding into serving dishes or jars.
Refrigerate for at least an hour to allow it to set and chill.
When ready to serve, garnish with your choice of toppings, such as chopped nuts, fresh berries, or a dollop of whipped cream.
Nutritional Information per Serving
Calories: 190 kcal
Fat: 3g
Carbohydrates: 42g
Protein: 4g
Vitamin A: 150% Daily Value (DV)
Calcium: 6% DV
Iron: 15% DV
Potassium: 600mg
Please note that these nutritional values are approximate and can vary based on the specific ingredients and portion sizes used in the recipe.
It's always a good practice to calculate the precise nutrition based on the exact ingredients you use if you have specific dietary requirements or restrictions.