Coffee milk is more than just a beverage; it's a beloved tradition in Rhode Island, where it's considered the official state drink.
This creamy, sweet concoction combines the rich flavor of coffee with the sweetness of sweetened condensed milk, resulting in a delightful treat that's perfect for any time of day.
Whether you're a Rhode Island native or simply looking to explore a unique coffee experience, here's how to make the perfect cup of coffee milk.
| Name: | Coffee Milk Recipe |
| --- | --- |
| Cuisine: | Mixed Cuisine |
| Prep Time: | 5 minutes |
| Cooking Time: | 5 minutes |
| Total Time: | 10 minutes |
| Servings: | 1 |
| Yield: | 1 cup of Coffee Milk |
Ingredients
1 cup of freshly brewed coffee (preferably a dark roast)
1/4 cup of coffee syrup (such as Autocrat or Eclipse, readily available in Rhode Island stores)
1/4 cup of whole milk or half-and-half
Ice cubes (optional, for iced coffee milk)
Instructions
Brew the Coffee:
Start by brewing a strong cup of coffee using your preferred method. Dark roast coffee works best for coffee milk, as it stands up well to the sweetness of the syrup.
Warm the Milk:
In a small saucepan, heat the milk over low heat until it's warm but not boiling. You can also heat it in the microwave for about 30 seconds.
Mix the Syrup:
In a separate container, measure out 1/4 cup of coffee syrup. Coffee syrup is a sweet syrup made from coffee extract and sugar. It's what gives coffee milk its distinctive flavor. If you can't find pre-made coffee syrup, you can make your own by simmering equal parts strong coffee and granulated sugar until it thickens into a syrup-like consistency.
Combine:
In a coffee mug, pour the freshly brewed coffee, followed by the warm milk. Stir well to combine the coffee and milk.
Sweeten:
Add the 1/4 cup of coffee syrup to the coffee-milk mixture. Stir until the syrup is fully dissolved and the coffee milk is sweet and well-mixed.
Serve:
Coffee milk can be enjoyed hot or cold. For a classic hot coffee milk, serve immediately. If you prefer it iced, allow the mixture to cool and then add ice cubes.
Coffee milk is a delightful and unique treat that captures the essence of Rhode Island. Its sweet, creamy flavor makes it a favorite among locals and an intriguing discovery for visitors. With this simple recipe, you can savor the taste of this Rhode Island tradition in the comfort of your own home. So brew a cup, sweeten it to your liking, and enjoy the magic of coffee milk!
Nutrition Facts (Approximate per serving)
Calories: 200 kcal
Total Fat: 5g
Saturated Fat: 2-3g
Cholesterol: 10-15mg
Sodium: 30-40mg
Total Carbohydrates: 25-30g
Dietary Fiber: 0g
Sugars: 25-30g
Protein: 2-3g
10 Simple Coffee Milk Recipes
Coffee milk is a delightful treat that combines the boldness of coffee with the sweetness of milk. Here are 10 easy recipes to enjoy this delightful beverage.
From classic coffee syrup to creative flavored versions, these recipes will satisfy your coffee cravings and sweet tooth. Try them all and find your favorite coffee milk concoction. Cheers!
1. Classic Coffee Milk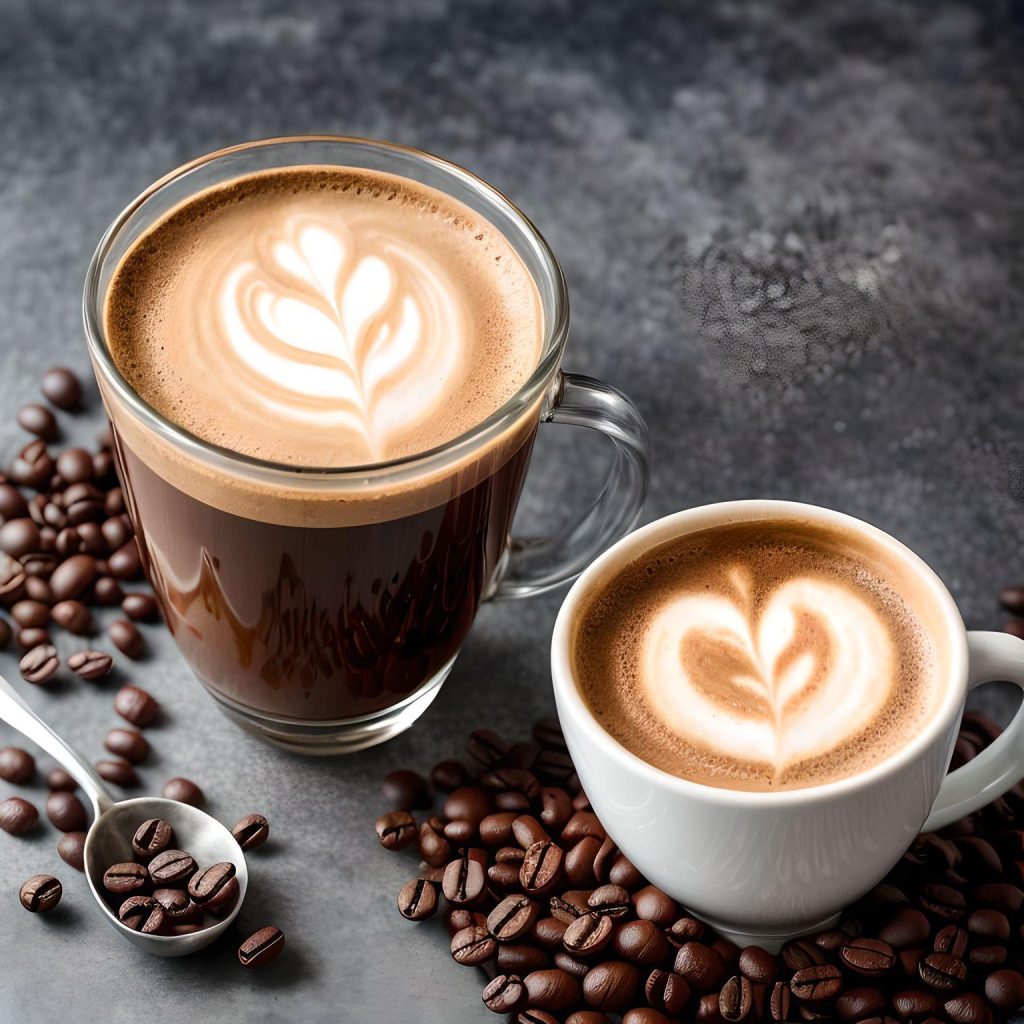 Prepare a strong cup of coffee and mix with 1/4 cup of coffee syrup and 1/4 cup of whole milk. Enjoy hot or iced.
2. Vanilla Coffee Milk
Add a touch of elegance by stirring in a teaspoon of pure vanilla extract to your coffee milk for a fragrant twist.
3. Caramel Coffee Milk
Elevate your coffee milk with caramel syrup. Mix 1/4 cup of coffee syrup, 1/4 cup of milk, and a drizzle of caramel syrup for a sweet treat.
4. Mocha Coffee Milk
Create a mocha masterpiece by adding a tablespoon of cocoa powder to your coffee milk mixture. It's a delightful combination of coffee and chocolate.
5. Almond Coffee Milk
Replace regular milk with almond milk for a nutty flavor. Add a sprinkle of cinnamon for extra warmth.
6. Coconut Coffee Milk
Enjoy a tropical twist by mixing 1/4 cup of coconut milk with your coffee and coffee syrup. Top with coconut flakes for a finishing touch.
7. Irish Coffee Milk
For a spirited version, add a shot of Irish cream liqueur to your coffee milk. It's perfect for a cozy evening.
8. Mint Chocolate Coffee Milk
Combine the refreshing taste of mint with rich chocolate by adding a drop of mint extract and a sprinkle of cocoa powder to your coffee milk.
9. Hazelnut Coffee Milk
Infuse your coffee milk with the delightful flavor of hazelnuts. Stir in a teaspoon of hazelnut syrup or use hazelnut-flavored coffee.
10. Iced Coffee Milkshake
Blend ice cream, coffee, coffee syrup, and milk for a delightful coffee milkshake. Top with whipped cream and a drizzle of syrup for an indulgent treat.
If you're a coffee lover seeking a delightful twist, here are 10 simple recipes for coffee milk. From classic sweetened coffee milk to creative concoctions like caramel macchiato, vanilla cold brew, and mocha madness, these recipes are easy to make and offer a caffeinated pick-me-up with a touch of indulgence. Explore these coffee milk creations and elevate your daily brew.