McDonald's and healthy just don't fit together at all. As one of the largest fast-food chains in the world, McDonald's meals usually make great cheat meals. But is McDonald's breakfast healthy?
Big Macs and cheeseburgers are definitely unhealthy options for meals, although they taste good. However, some people say that some of the McDonald's breakfast menu items can be quite healthy.
So, if you are someone leading a healthy lifestyle and want to see whether McDonald's breakfast menu has something for you, keep reading!
Is McDonald's Breakfast Healthy?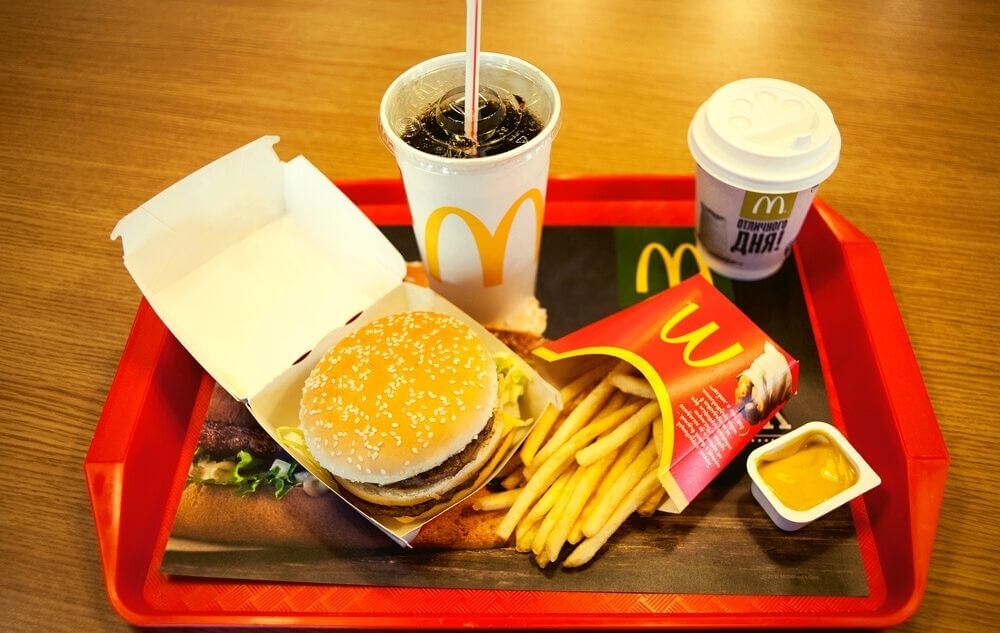 It would be a bit vague if we called the entire menu healthy or unhealthy as there are many items. Hence, we will be discussing some of the breakfast options and will be taking a look at their basic nutritional values.
Big Breakfast:
Although this dish is very filling, it is a nightmare for people with heart diseases because of its 18 g of saturated fat (49 g fat). This dish has 750 calories and an unreasonable amount of sodium; 1490 mg! and consists of biscuits, hot sausage, hash browns, and scrambled eggs.
The big breakfast has 25 g of protein which isn't bad, but it also has about 53g carbs. So overall, this dish is very unhealthy.
Breakfast Sandwiches: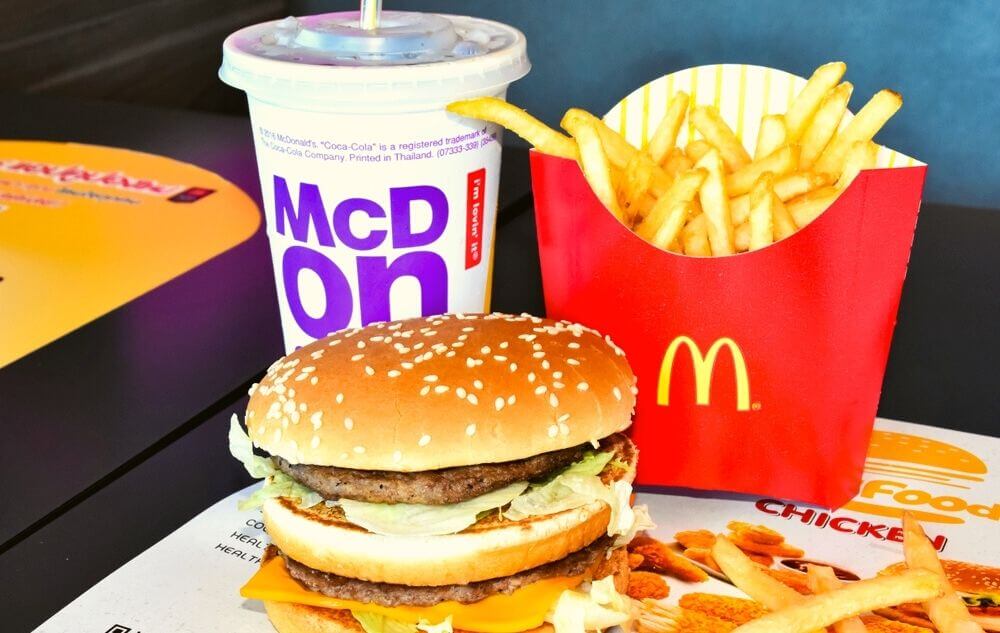 Since McDonald's has a large number of breakfast sandwiches, it wouldn't be possible to look at them separately. Therefore, we have compiled all of them into this single section.
Some very popular sandwich options will be the McGriddles, the egg McMuffins, bacon, egg and cheese bagel, sausage biscuit, and sausage McMuffin.
To clear things out, let's just say none of these sandwiches can actually be considered as a healthy breakfast option. This is because all of them have high levels of saturated fat and sodium.
These sandwiches range from 250 to 680 calories, with the steak egg and cheese bagel having the most calories and egg white delight McMuffin the lowest.
Almost all of these sandwiches have a good amount of protein, 13 g or more. However, the high amounts of saturated fat and sodium make them bad for regular consumption.
If we were to pick out a relatively healthy option amongst sandwiches, we'd say go for the Egg McMuffin or egg white delight McMuffin. These sandwiches have 300 and 250 calories, respectively, and have the least saturated fat. Additionally, they have about 17 g of protein, which means they can keep you full.
Hotcakes:
McDonald's hotcakes are essentially pancakes, and with this breakfast option, you'll get 3 hotcakes topped off with a good amount of syrup and butter. There are 590 calories and 102 g of carbohydrates in this meal, making it a poor option if you want to be in a caloric deficit. This is almost as much as 7 white bread slices!
This dish also has a large amount of sugar, about 45 g, and not much protein or fiber. Hence, while this dish might be delicious, it is in no way good for your health.
Hash Browns:
Most people don't have just hash browns for breakfast; they're usually added as sides to your breakfast. Hash browns are made of potatoes, which means they have some carbs in them even though they're very small. 
Since they are deep-fried, they also have some saturated fat in them, and even for a side dish, this isn't good. There are 150 calories in each serving of hash browns, so adding them to your meal will just make your breakfast unhealthier.
Sausage Burrito:
When compared to most of the breakfast sandwiches from the menu, we think the sausage burrito is a relatively healthier option. This dish consists of sausage, cheese, onions, chiles, and scrambled eggs wrapped in a very soft tortilla. Having 300 calories isn't actually bad if you're trying to deduct your caloric intake.
The sausage burrito also has 13 g of protein, which is the same amount you'd get from eating an egg, and has 6 g of saturated fat, which is still a lot, but less than most sandwiches.
One of the main issues with this burrito is that it has 780 mg of sodium, which is more than 1/3 of your daily suggested intake. Therefore, eating it will make you feel a bit bloated because of the sodium.
Fruit' n Yogurt Parfait:
For those of you who want to stick to a very strict and healthy diet, the Fruit' n yogurt parfait is one of the best things you could have from the menu. This dish tastes very fresh and healthy with low-fat vanilla yogurt, crispy granola, and a handful of blueberries and strawberries.
It also has only 210 calories, which is significantly lower than anything else from the breakfast menu. The sodium and saturated fat content are also at a reasonable amount. Perhaps the only issue with this parfait is that it only has 6 g of protein, which isn't enough.
We must tell you that McDonald's has discontinued this fruit' n yogurt parfait in most places, but there's hope that they'll bring it back.
Fruit and Maple Oatmeal:
Since the fruit' n yogurt parfait has been discontinued, this fruit and maple oatmeal is another decent healthy option you can find in McDonald's. This oatmeal has two servings of whole-grain oats, which gives you a good amount of fiber for better digestion.
There are also plenty of fruits mixed into the warm oatmeal, such as apples, different types of raisins, and even cranberries. For extra sweetness, you may also add brown sugar to this oatmeal bowl. However, we'd say that would be an unhealthy choice, and the sweetness from the fruits is enough.
Frequently Asked Questions (FAQs)
What is the unhealthiest breakfast option?
There are numerous unhealthy breakfast items at McDonald's, but the unhealthiest options will probably be the big breakfast with hotcakes. This breakfast option has an insane 1340 calories.
What is the healthiest breakfast sandwich at McDonald's?
Most breakfast sandwiches have too many calories, but if you want something that is very low on calories, you should go for the Egg White Delight McMuffin, which has only 250 calories.
When Does McDonald's Sell Breakfast?
They start selling breakfast from 5 am to 11 am, but on Fridays, they sell it till 11:30 am.
Are hash browns sold all day at McDonald's?
Unfortunately, no. Hash browns are a part of the breakfast menu, so they're only sold during the breakfast hours.
Final Words
Since fast food is so convenient for people with busy schedules, there are a lot of people trying to be healthy who wonder; Is McDonald's breakfast healthy?
While most of the items from the breakfast menu at McDonald's aren't good for you at all with high levels of sodium and saturated fat, there are a few healthier options.
It is very tempting just to grab a cheesy McGriddle when you're in McDonald's. But if you want a healthy life, we'd urge you to go for something like a fruit and maple oatmeal or even a sausage burrito would be better.